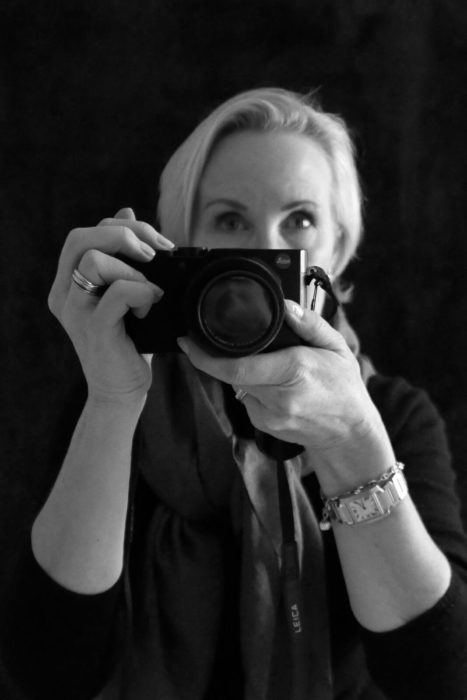 Susan Aurinko
Independent Curator Freelance
Susan Aurinko, a photographer and curator, has shown her work in France, Italy, and India, as well as in the US. Her exhibition about India, entitled STILL POINT INDIA, opened at ThinkArt Gallery in Chicago, was shown at Kriti Gallery in Varanasi India in February 2013, and is available as a book of the same name.  In 2007, the proposed cover image for the book STILL POINT INDIA won both a jury Honorable Mention and a Public Choice Prize from Px3 in Paris.  Aurinko's work appears on many book covers, including The Stranger Among Us, Ariel, Scar Tissue, Slut Lullabies, and Bound and Broken, and four of her photographs are included in the Museum of Contemporary Photography's permanent collection.  In addition, many of her images hang in private collections in France, Italy, India, the UK, Monaco, and across the US.  In July of 2017, Aurinko's Searching for Jehanne – The Joan of Arc Project will open as a solo exhibition at LUMA (Loyola University Museum of Art) on Michigan Avenue, with plans to travel it from there after its closing in October.
As a curator, Aurinko has created over 230 exhibitions, both at FLATFILEgalleries, the gallery she founded and directed for 9 years, and in a variety of other galleries and venues, including IIT, and exhibitions for both the Japanese and Danish governments.  For the past nine years, Aurinko has also provided the art for the Prudential Plaza lobbies.  Aurinko studied Photography, Film, and Design in various schools, including Layton School of Art and Design, The University of Wisconsin, Madison, and Columbia College Chicago, where she has guest taught in the both the Photography Department and the Portfolio Center.  She has led workshops for photographers and artists in the US, Canada, and India.  Aurinko is the Chair of the Exhibition Committee at the Union League Club of Chicago and is on the Boards of Directors of Chicago Artists Coalition and Universe of Poetry, and previously chaired the Advisory Board for Chicago Photography Center, for whom she curated the gallery's 11 annual exhibitions from 2010 until May of 2013.  She is also on the Advisory Committees of the Filter Photo Festival and the International Photography Awards (Lucie Awards) and has been an IPA and Px3 Juror for many years.
Aurinko is represented by Hilton\Asmus Contemporary in Chicago and Kriti Gallery in India.